Looking for the best memory cards for the Nintendo Switch Lite? We have put together a short guide to help you get the most out of your gaming console.
Nintendo has just announced the Switch Lite – a lower-priced variant of the original Switch console which was released back in 2017.
The main difference between the two Switch devices is that the Nintendo Switch Lite has been specifically designed for handheld play; meaning it doesn't have a kickstand for tabletop play, the controllers are built into the console, and you can't connect it to your TV – a feature that has been a large part of the Switch's appeal. However, with a light, sleek design, the console is ready to hit the road whenever you are. Having been released on September 20th, Nintendo's latest console is a perfect fit for gamers on the go.
Do I need a microSD card for Nintendo Switch Lite? 
The Nintendo Switch Lite comes with 32GB of internal storage built-in, so if you are planning on playing only a handful of Nintendo games, then you might not necessarily need a microSD card. However, if you are planning to download more games and save further data, then yes, you will need to add a microSD card to increase the storage capacity on your device.
For your benefit, it may be worth investing in a microSD card to be confident that you have enough space to fulfil your gaming needs.
Can I use an SD card on Nintendo Switch Lite? 
To put it simply, no. Only microSD cards can be used with the Nintendo Switch Lite. The size of the card slot is only compatible with the size of a microSD card, meaning that miniSD cards and SD cards are not compatible with the Switch Lite.
Choosing the right memory card: 
To achieve the best results when using your Nintendo Switch Lite, it's important to choose the correct microSD cards that will work well with your gaming console. However, it's important to note that not every microSD card on the market will work well with the Switch Lite. For example, if your card is too slow, it may result in errors within your gameplay experience.
With so many memory cards on the market, it can be difficult choosing which one is right for your console. From a range of sizes to different transfer speeds, our guide is in place to help you pick the best card for your Nintendo Switch Lite.
Which microSD cards does the Nintendo Switch Lite support? 
The Nintendo Switch Lite supports the following types of microSD cards up to 2TB:
microSD (up to 2GB)
microSDHC (4GB – 32GB)
microSDXC (64GB and above)
Nintendo has stated that if you are using a microSDXC card on the Switch Lite console, you must perform a system update before downloading games onto the card.
With regard to improving your overall gameplay experience, a higher transfer speed of a memory card is very important. If you are thinking about adding a card to your Switch Lite, keep in mind that it needs to be UHS-I compatible and have a transfer speed of 60-95MB/s. It's important to note that the higher the transfer speed, the better the gameplay experience you will have on your Nintendo Switch Lite.
There is always a risk that if your microSD card isn't up to requirements, that you could encounter error messages or loss of data.
What does SDHC, SDXC, and UHS-I mean? 
Secure Digital High Capacity (SDHC) microSD cards usually have a capacity range of 4GB to 32GB, whereas Secure Digital Extended Capacity (SDXC) microSD cards range from 64GB and above.
Ultra-High Speed-1, also known as UHS-I, is a speed class for SDHC and SXDC memory cards. UHS-I is able to transfer content at a minimum rate of 10MB/s. An SDHC and SDXC UHS-I card will work in any compatible device at lower speeds, but to take advantage of this speed class, a UHS-I compatible device is essential.
It's important to remember that Nintendo recommends cards which support UHS-I and have a transfer speed between 60 to 95MB/s to achieve the best results.
To ensure your console reaches its full potential, we want to make sure you're kitted out with the best memory cards. There are several cards that work well, so to help you out, we have rounded up the best memory cards for the Nintendo Switch Lite. Check them out below!
Best memory cards for Nintendo Switch Lite:
Nintendo-branded memory cards for the Nintendo Switch allows you to store digital games and additional content in one place to play anywhere, with peace of mind that they have had the thumbs up from Nintendo. The SanDisk microSD card for the Switch Lite is designed to provide dependable storage as you conquer new levels. With transfer rates up to 100MB/s, this card delivers consistent high performance so you can load games fast. Available here.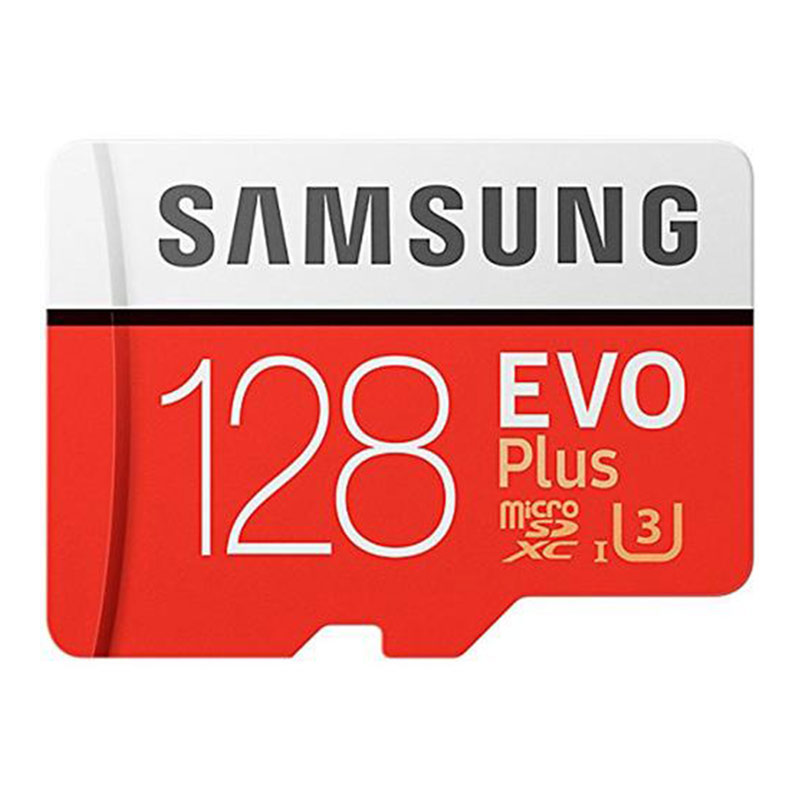 The Evo Plus microSD card is the perfect partner for your Switch Lite gaming console. Boasting transfer speeds of up to 100MB/s read and 90MB/s write, the Samsung Evo Plus will load games faster than most other cards. Plus, combined with a storage capacity of up to 128GB, this card will give you plenty of room to store games, especially if you are planning on downloading them from the Nintendo eShop. Available here.
If you are needing a massive storage boost for your Nintendo Switch Lite, a 512GB Canvas Select microSD card from Kingston will do just the trick. This high-quality microSD will allow you to store tonnes of new games. Alongside super-fast transfer speeds of up to 100MB/s, Kingston cards have been rigorously tested to ensure performance, quality, and reliability, so you can be confident that your games will be safe. Available here.

Looking for a high-quality card that won't break the bank? Introducing the MyMemory V30 PRO microSD. This card offers a great balance of speed and capacity, at just a fraction of the price of other cards. Offering up to 128GB in capacity and ultra-fast read speeds of up to 100MB/s, the V30 PRO will hold a large number of games with ease. It also comes with a lifetime warranty so you can feel confident about your purchase. Available here.
The SanDisk 64GB Extreme microSD card is a great mid-range storage option for your high-spec gaming console, with transfer rates up to 170MB/s. Up to 64GB in capacity will provide a great amount of storage to ensure you have lots of space and can rest easy knowing you have room for all your favourite games on your Nintendo Switch Lite. No more worrying about what games you have to keep and delete. Available here.
The SanDisk Extreme Pro line of memory cards offer super-fast speeds for ultimate performance. If you are looking for a top of the line card for your gaming console, then this is it. These cards are durability tested to protect your data from life's mishaps. Plus, transfer speeds of up to 170MB/s mean this card will loads games faster than most. Combined with 64GB of storage, it is a great choice for those who download loads of games. Available here.
Be sure to visit our website now to find the best memory cards and accessories for the Nintendo Switch Lite. 
Editor's Note: Originally published 19 July 2019 at 14:54 PM, updated 6 January 2020 at 14:15 PM