Do you need some help looking for the best memory card for the Samsung Galaxy S20? Then look no further.
Kicking off 2020 with a bang, Samsung announced the Galaxy S20 during this year's Galaxy Unpacked event which took place in San Francisco. Designed for a new era of mobile innovation, the S20 is a leap ahead of its predecessor. 
The latest 6.2-inch flagship introduces a brand-new camera architecture that combines AI with Samsung's largest image sensor yet, with a triple-camera arrangement on the rear. Along with the camera, the Galaxy S20 houses a 4000mAh battery, supports 5G, has improved wireless charging speeds, and comes with 128GB of onboard storage. However, if you have a multitude of gaming apps taking up space or enjoy shooting tonnes of photos, you will most likely need to invest in a microSD card. Luckily, the Galaxy S20 features support for expandable storage. 
How to choose the correct memory card:
With so many memory cards on the market, it can be difficult choosing which one is right for your device. From a range of sizes to different transfer speeds, our guide is in place to help you pick the best card for your Galaxy S20. But before choosing your memory card, you first need to understand the device's capabilities. There are numerous factors to take into consideration when choosing a memory card for your smartphone, including performance and capacity. 
Which microSD cards does the Samsung Galaxy S20 support? 
The Samsung Galaxy S20 supports the following types of microSD cards:
microSDHC (4GB-32GB)

microSDXC (64GB and above)
What is the Samsung Galaxy S20 microSD card capacity? 
The S20 has an internal storage capacity of 128GB and can support a microSD card up to 1TB. So, simply add a 1TB microSD card into the mix and you could get a combined storage capacity over 1TB!
To ensure your new smartphone reaches its full potential, we want to make sure you're kitted out with the best memory cards. There are several cards that work well with this device, so to help you out, here are the best microSD cards for Samsung Galaxy S20:
Coming straight from Samsung itself, the Samsung EVO Plus is the perfect partner for your brand new Galaxy S20. With astonishing performance and reliability, this card allows you to shoot rich and detailed 4K UHD videos straight from your device. The EVO Plus provides transfer speeds of up to 95MB/s, can withstand up to 72 hours in extreme conditions and is backed by Samsung's 4-Proof protection. Available here.
As SanDisk is one of the most trusted names in the microSD card game, the SanDisk Extreme Plus would be a great choice for your high-spec S20. Ultra-fast read and write speeds of up to 90MB/s and 170MB/s means you can get the most of our your device's abilities, whilst the A2 rating ensures fast application performance for an exceptional Android smartphone experience. Available here.
Are you looking for a high-quality card that won't break the bank? Then the MyMemory V30 PRO is the right card for you. With transfer speeds of up to 100MB/s, this card offers a great balance of speed and capacity, at just a fraction of the price of other cards. The V30 PRO provides astonishing performance and reliability, so you can be confident that each memory will be safe. Available here.

If you don't plan on needing too much extra space on your Galaxy S20, then the SanDisk Ultra 64GB microSD card offers plenty of storage. Ideal for Android-based smartphones and tablets, A1 rating means that the card is specifically designed to enable the smooth loading of Apps. With Video Class 10 and up to 100MB/s transfer speeds, this card makes a fantastic option for your device. Available here.
Samsung's Evo Plus lets you save and treasure the richness of life with up to 512GB in storage. A huge 512GB capacity will allow you to store more photos, videos and data than ever before. Quick read and write speeds of up to 100MB/s and 90MB/s, allow you to transfer high-resolution photos and 4K video in rapid speed. Save up to 110,000 photos, 66 hours of full HD video, or 45,000 songs. Available here.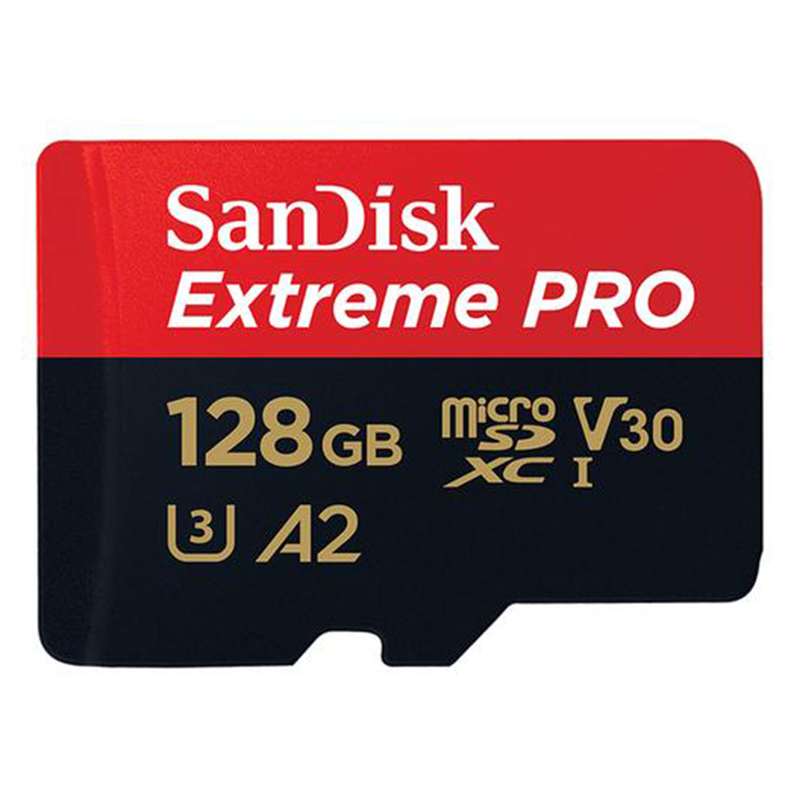 The SanDisk Extreme Pro microSD offers super-fast speeds up to 170MB/s for the ultimate performance and 4K UHD. If you are looking for a top of the line card for your high-spec Android device, then this is it. These cards are durability-tested to protect your memories from life's mishaps and are A2-rated, so you can get even faster application performance than before. Available here.

With up to a whopping 1TB in capacity, the SanDisk Extreme Pro microSD offers more space than ever before and can help your device reach over a total capacity of 1TB! As the biggest capacity sold, this card offers super-fast read and write speeds of 160MB/s and 90MB/s, respectively. Along with speed, the 1TB Extreme Pro acts as a portable backup device that will always be with you, proving handy for photographers and filmmakers. Available here.
Powerful in performance, speed and durability, the Canvas Select Plus is compatible with Android devices and designed with A1-rated performance. This card offers improved speed and capacity for loading apps faster and capturing images and videos. Designed for reliability when shooting and developing high-resolution photos or filming and editing full HD videos, thanks to Class 10 UHS-I speeds up to 100MB/s. Available here.
MyMemory Premium High Speed Micro SD cards offer a lifetime warranty, giving you comfort and confidence that your memory card will keep up with the capabilities of your Galaxy S20. These superior cards offer fast read and write speeds so you can record high-definition video and take burst mode photos with confidence. Enjoy more space for photos, videos, music and apps with 256GB of added storage. Available here.
Are you still looking for a card? Head to our website now to find our full range of compatible memory cards for the Samsung Galaxy S20.
Cover image source: Phandoird