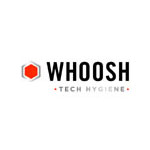 About WHOOSH!
WHOOSH! started out making non-toxic and environmentally safe auto-detailing products.
What started off as an accidental spillage of a car-cleaning product, turned into an idea that the guys at WHOOSH! would run with. After pitching it to a friend, they went on to market test it at the Consumer Electronics Show and ended up winning the most innovative product of 2014.
WHOOSH! is the next generation of clean, leveraging the latest advancements in formula development & biology based technologies to create superior and safe products that outperform other traditional and natural cleaning products.
Their focus and commitment to their customers is to deliver high quality products that are safe for you, your family and the environment.
There are no products matching the selection.