Fujifilm has become known in recent years for making some of the best high-end digital mirrorless cameras on the market. They have excellent optics, top of the range features and superb image quality, so you'd be fooled into thinking that their X-T20's are their best-sellers. However, their best-selling range of cameras has next to nothing in common with those, their Instax range has become more than a fringe novelty item.
Despite nearly dying off a decade ago, analog photography has come roaring back. In fact, one of the most popular types of film photography is now instant photography. There are a huge array of different models to choose from, from the Mini 90 Neo Classic, the best instant camera the company makes to the Instax Mini collection.
Instax Mini 90
The Instax Mini 90 Neo Classic is compact, comes with a long-lasting rechargeable battery, and lets you have more creative control with a push-button closeup lens and a double exposure mode, but let's face it, that's not the reason you're buying these cameras for.
Instax Mini 9
The Instax Mini 9, which is the best camera to buy. It's by far the cheapest, which is its main virtue. Because the Mini 9 is so affordable, you don't have to feel quite so bad if your kids break it, and best of all it comes in an array of different colours!
There are a bunch of neat features on these cameras that will inspire the budding photographer that your child could grow up to be.
One thing to know about the Mini 9 is that is will flash every time it takes a photo, regardless of the lighting conditions so if you're trying to be subtle, this is not the camera for you or your child. But it's extremely useful in low light.
The camera features a 60mm moderate wide-angle lens, making it a good option for a variety of genres including portraits, street, travel and more. Popping it out of the body by pressing the button beside the lens turns the camera on, and pushing it back into the body turns it off again.
You can adjust the brightness yourself by twisting a dial around the lens — your options are indoors, cloudy, sunny/slightly cloudy, and sunny and bright, plus the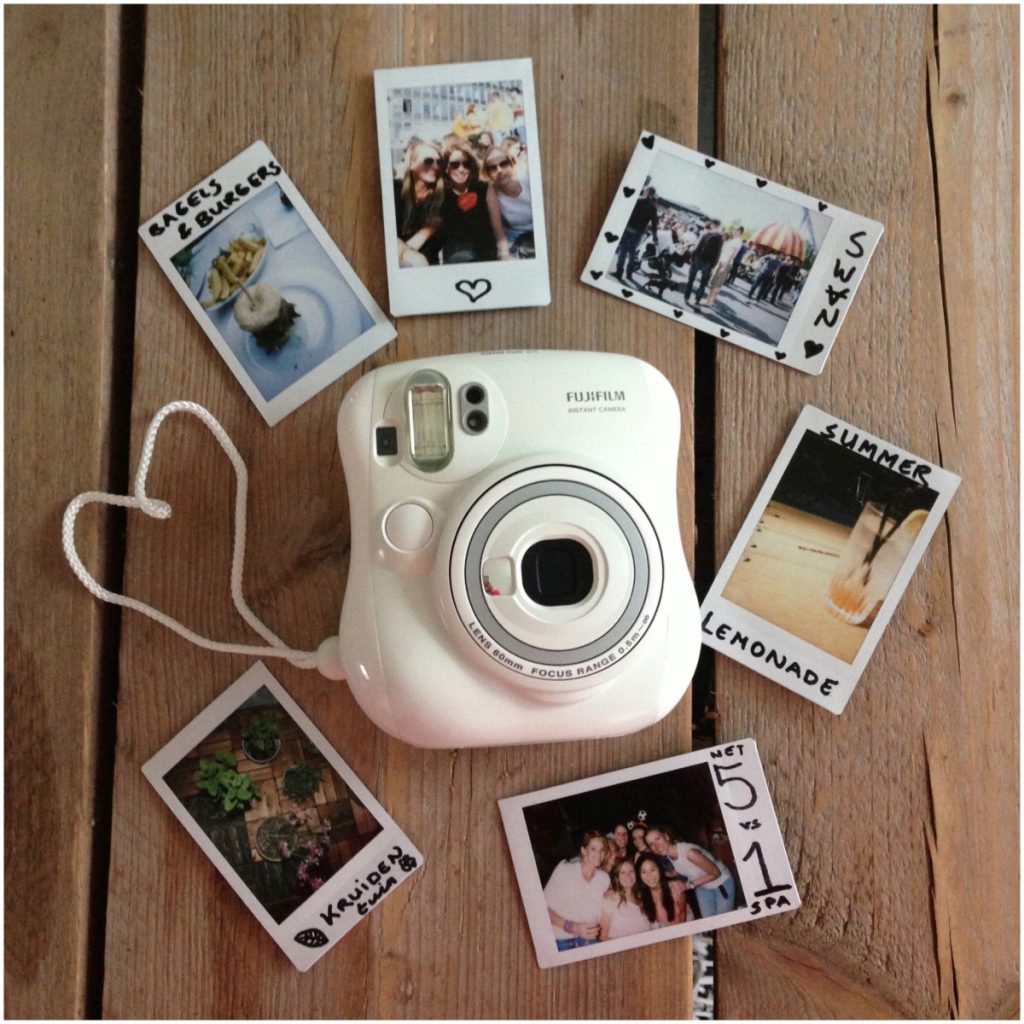 high-key mode. The camera also has light sensors and will suggest a setting based on the amount of light present.
These cameras aren't the only ones in the roster. They join a number of other cameras in the Instax range including the Mini 70, Mini 25, Wide 300 and the Square SQ10 (which houses a microSD card slot, meaning its a hybrid instant camera), all of which have proven extremely popular.