Are you looking for the best memory card for the Samsung Galaxy S7 and Galaxy S7 Edge? Then look no further.
Both the Samsung Galaxy S7 and Samsung Galaxy S7 Edge marked the comeback of the microSD card slot. As a fan favourite feature which was missing on Samsung's previous model, the Galaxy S6, the option for expandable storage means that users have more room to store photos, record HD video, and upload a large library of music. 
Choosing the right memory card: 
Choosing the right memory card for your device can be a tricky process. It's important to choose the correct memory card that will work well with your phone to ensure that you're getting the best performance out of your device. There are numerous factors to take into consideration when choosing a memory card for your smartphone, including performance and capacity. 
Before choosing your memory card, you first need to understand the device's capabilities. We recommend choosing a microSD card with a Class 10 speed rating to ensure your card is fast enough to handle the high demands of your S7's camera. 
Which microSD cards do the Galaxy S7 and Galaxy S7 Edge support? 
microSDHC (4GB – 32GB) 

microSDXC (64GB and above) 
What is the Samsung Galaxy S7 and Galaxy S7 Edge microSD card capacity? 
Both the Samsung Galaxy S7 and Galaxy S7 Edge can support a microSD card up to 256GB in capacity. 
To ensure your smartphone reaches its full potential, we want to make sure you're kitted out with the best memory cards. There are several cards that work well with these devices, so to help you out, we have rounded up the best microSD cards for the Samsung Galaxy S7 and Samsung Galaxy S7 Edge. Check them out below: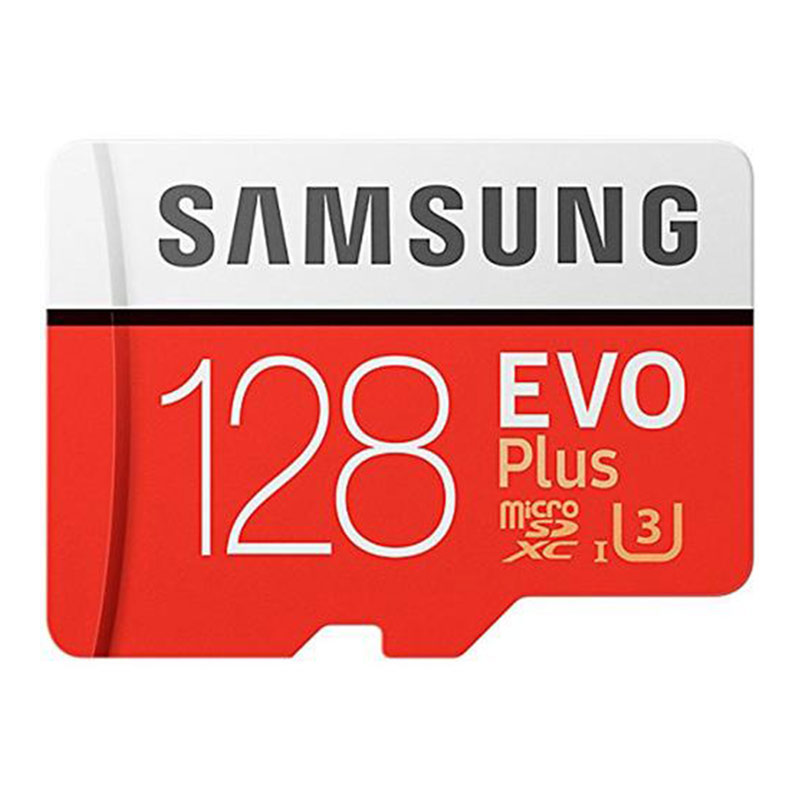 If you are looking for an affordable, but top of the line card for your S7, then this is it. With astonishing performance and reliability, the Samsung EVO Plus line of memory cards allow you to shoot rich and detailed 4K UHD videos straight from your smartphone. This card provides ultra-fast read and write speeds of up to 100MB/s and 90MB/s, respectively, and can withstand up to 72 hours in extreme conditions. Available here.
Kingston's Canvas Select Plus microSD is compatible with Android devices and design with A1-rated performance – making it a perfect partner for your Samsung Galaxy S7 or Galaxy S7 Edge. It offers improved speed and capacity for loading apps faster and capturing images and videos in multiple capacities. Powerful in performance, speed and durability, the Canvas Select is a great choice. Available here.
Looking for a card that can provide tonnes of space? Well, that card comes from MyMemory. With a high capacity of up to 256GB, the MyMemory V30 PRO provides plenty of space to shoot or save more content straight to your device. Offering an incredible amount of storage for just under £30, you'll never have to worry about running out of space again. It's also super-fast with read speeds up to 100MB/s. Available here.

Are you wanting to upgrade your storage space but on a budget? Then the SanDisk 16GB Ultra microSD is a great choice. Ideal for Android-based smartphones, this A1-rated card loads apps faster for a better smartphone experience. With transfer speeds of up to 98MB/s and 16GB capacity, you will have the speed and space you need to take more pictures and Full HD video – all for under £10! Available here.
UltimaPRO X2 microSD are professional grade memory cards from Integral featuring the UHS-II interface and designed to complement the latest smartphones. Integral's advanced chip-set delivers blistering read and write speeds up to 280MB/s and 100MB/s. If you are shooting 4K video footage, large RAW and JPEG images or just handling a lot of data, then this is the card for you. Available here.
The SanDisk Extreme Plus microSD is A2-rated, so you can get fast application performance for exceptional Android smartphone experience. Extreme speeds of up to 170MB/s provide fast capture and transfer of high-quality photos and videos. Plus it has been durability-tested for every extreme so you can enjoy adventures without worrying about the durability of your card. Available here.
Are you still looking for a card? Head to our website now to find our full range of compatible microSD cards.