Are you looking for the best memory card for the Samsung Galaxy J5 Prime (2017)? Then look no further.
The Samsung Galaxy J5 Prime (2017) is a superb budget-friendly smartphone which boasts a number of impressive specs.
Based on the same design as Samsung's previous models, the Galaxy J5 is inclusive of two SIM card slots, a 5.2-inch AMOLED HD resolution display, a spectacular battery life, and a 13-megapixel rear camera. But perhaps the best feature of all is that the J5 houses Samsung's expandable storage feature, by including the addition of a microSD card slot.
What is the Samsung Galaxy J5 Prime  (2017) microSD card capacity?
There are numerous factors to take into consideration when choosing a memory card for your smartphone, including performance and capacity. Before choosing your memory card, you first need to understand the device's capabilities. The Samsung Galaxy J5 Prime (2017) has an internal storage capacity of up to 32GB, depending on what model you own and can take a microSD card of up to 256GB in capacity.
There are several cards that work well with this smartphone. So to help you out, we have rounded up a short list of the best microSD cards for the Samsung Galaxy J5 Prime (2017). Check them out below!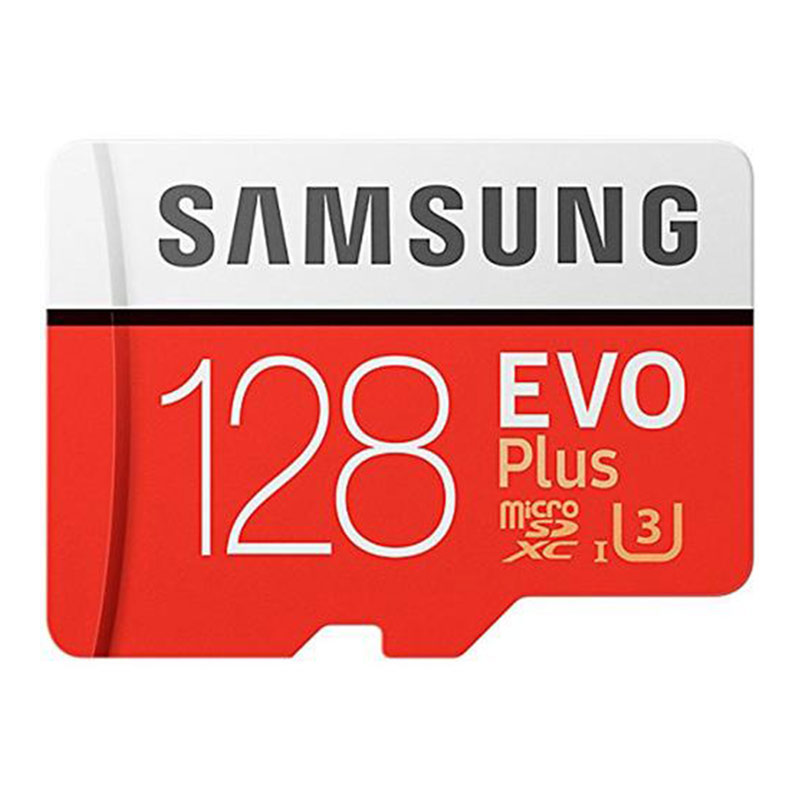 With astonishing performance and reliability, the Samsung EVO Plus allows you to shoot rich and detailed 4K UHD videos straight from your smartphone. This card provides ultra-fast read and write speeds of up to 100MB/s and 90MB/s, respectively, and can withstand up to 72 hours in extreme conditions. Available here.
Looking for a high-quality card that won't break the bank? Introducing the MyMemory V30 PRO microSD. This card offers a great balance of speed and capacity, at just a fraction of the price of other cards. Whilst offering up to 128GB in capacity and ultra-fast read speeds of up to 100MB/s, you can feel confident about your purchase. Available here.
Enjoy more space for photos, videos, music and apps, with the SanDisk 256GB Ultra microSD card. With a capacity of up to 256GB, you can get the most out of your device by storing more content than ever before. Ultra-fast transfer speeds of up to 100MB/s ensure you can take photos with confidence. Available here.

Get extreme speeds for fast transfer, app performance, and 4K UHS with the SanDisk Extreme A2 Micro SD Card. Alongside super-fast read speeds of 160MB/s, it's A2 rated, so you can get fast application performance for an exceptional smartphone experience. Wondering what A2 rated means? Available here.
Looking for a card with lower capacity? The SanDisk Ultra microSD card is a great option. With blazing transfer speeds, you can move content as fast as up to 12000 photos in a minute. Plus, Rated A1, this card is optimised for apps, delivering faster app launch and performance that provides a better experience. Available here.
Integrals advanced chipset delivers blistering read and write speeds of up to 280MB/s and 100MB/s – designed to compliment the latest high-spec smartphones. Ideal for your Android smartphone, large images can be saved to UltimaPro X2 memory cards at ultra-fast speed with no lag. Available here.
Still looking for the best card? Head to our website now to view our full range of compatible memory cards for Samsung Galaxy J5 Prime (2017).