With an impressive library of games and a budget price tag, the 3DS from Nintendo is still a great gaming console. But perhaps your gaming needs have now outgrown the 4GB SD card which comes with the device, and you are looking for a new card to store all of your gaming data on. To help you out, we have rounded up the best SD cards for your device.
Nintendo 3DS memory card requirements:
The Nintendo 3DS, Nintendo 3DS XL, and Nintendo 2DS systems are compatible with SD cards up to 2 GB in size, and SDHC cards of 4 GB and larger up to 32 GB in size.
All other SD Card types are not considered compatible. miniSD and microSD cards are compatible with the use of an SD card adapter.
The handheld comes with a 4GB card, and that's fine if all you intend to do is save your progress.
The New Nintendo 3DS family systems are compatible with microSD cards up to 2 GB in size, and microSDHC cards of 4 GB and larger up to 32 GB in size. All other SD Card types are not considered compatible. SDXC and microSDXC cards are also not considered compatible.
So what is the purpose of getting additional storage on your handheld console? you may ask. Asides from the fact that you can save all your years of hard work and dedication on your favourite games, you can now instantly download your games directly onto SD cards, not to mention, the better the specs of your SD card, the better the performance will be.
Here are our top picks to make sure you're getting the most out of your device and find the best memory card for your Nintendo 3DS.
The SanDisk Ultra SD card is the perfect partner for your Nintendo 3DS. The card comes with a data storage capacity of up to 32GB, allowing you to save a great deal of media before having to change the card or transfer files to your computer. Plus, the card delivers read speeds of up to 80MB/s and performs twice as fast as ordinary SDHC memory cards. Available here.
MyMemory Premium High Speed SDHC cards are a perfect fit for your 3DS. With staggering speeds of up to 100MB/s, you can enjoy quick data transfer and reliable performance with this fast SD memory card. This card also comes with a lifetime warranty, giving you the comfort and confidence you would expect from a well-established brand. Available here.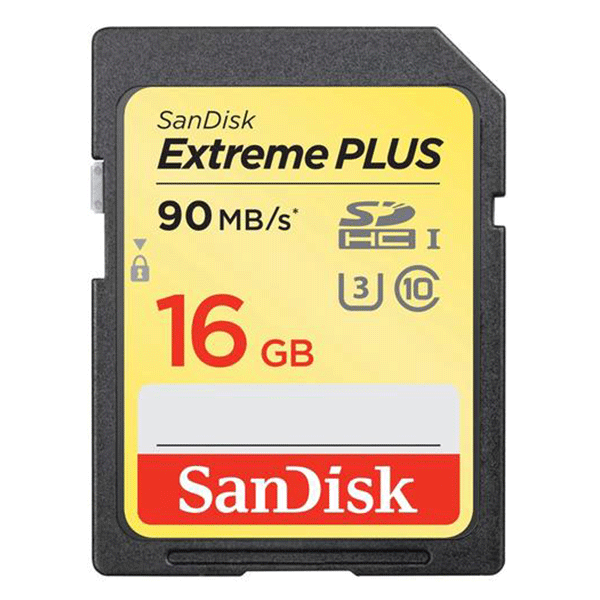 Store lots of photos, games, and Full HD videos, using the SanDisk 16GB Extreme PLUS SD card. SanDisk's Extreme line of memory cards are waterproof, temperature proof, x-ray proof, and shockproof, so you can save content by the pool or carry your memory card with you through the airport and rest assured that your treasured games will be secure. Available here.

Looking for a memory card with lower storage capacity? If you don't plan on downloaded too much on your Nintendo 3DS, then the MyMemory 8GB SD card offers plenty of storage. This card will provide plenty of storage for your gaming needs. Video class 10 and up to 80MB/s transfer speed will make it ideal for saving the progress you've achieved on your Nintendo 3Ds. Available here.
Duracell SDHC Class 10 UHS-I cards are designed to be fast, with reduced buffer time, making it ideal for saving your progress and time spent on games on your Nintendo 3DS. Available in a capacity of 16GB, this card has just the storage space you need to stores lots of game data and info. Duracell's line of SD cards is affordable cards that well great with the Nintendo 3Ds. Available here.
For maximum efficiency, SanDisk Extreme PRO SDHC cards deliver extremely fast transfer speeds of up to 300MB/s for the ultimate performance when transfer files from your Nintendo 3DS to your computer. Plus, the card comes with a RescuePRO Deluxe data recovery software download, which makes it easy to recover files that have accidentally been deleted. Available here.
Be sure to visit our website now to check out our full range of the best SD cards for the Nintendo 3DS.