Looking for the best memory card for GoPro Max? Our guide will help you get the most out of your action camera. 
Arriving alongside the new GoPro Hero 8 Black, GoPro unveiled the launch of a new dual-lensed 360-degree camera known as the GoPro Max. As the spiritual successor to the GoPro Fusion released back in 2017, the Max will also feature specs found on the Hero 8, including foldable fingers for mounting onto tripods, HyperSmooth 2.0, and stabilised TimeWarp 2.0.
How to choose the correct memory card: 
To achieve the best results with your GoPro, it's extremely important to choose the correct microSD cards that will work well with your camera. However, it's important to note that not every microSD on the market will work well with your GoPro model. For example, if the card is too slow, it may result in errors with video recording and end up erasing all of your footage. 
There is always a risk that if your microSD card isn't up to requirements, that you could encounter error messages or loss of data. Whenever a GoPro crashes or freezes it's usually always down to the card that is being used. 
When it comes to action cameras, the speed class of a memory card is very important. The write speed really affects the performance in video mode, as when recording video, the device needs to actually save a steady stream of data. This is exactly what you are expecting a GoPro camera to do whilst filming video at high resolutions. Therefore, GoPro has recommended microSD cards with at least a Class 10 or UHS-I rating for the optimal performance of GoPro Hero cameras.
To ensure your new action camera reaches its full potential, we want to make sure you're kitted out with the best memory cards from the get-go. There are several cards that will work well with this camera. So to help you out, here are the best memory cards for GoPro Max:
The SanDisk Extreme line is a great choice for use in GoPro's latest model. This card has been officially recommended by GoPro in their Works with GoPro Guide. Specifically designed for action cameras, ultra-fast read and write speeds of up to 160MB/s and 90MB/s, means you can make the most out of your device's abilities. Available here.
This premium microSD card from MyMemory is the perfect partner for your GoPro Hero 5. Lower cost doesn't mean you have to compromise on speed, either. This card offers fast read and write speeds of up to 100MB/s and 50MB/s, respectively – ensuring that you can capture high-definition video and burst mode photos with confidence. Available here.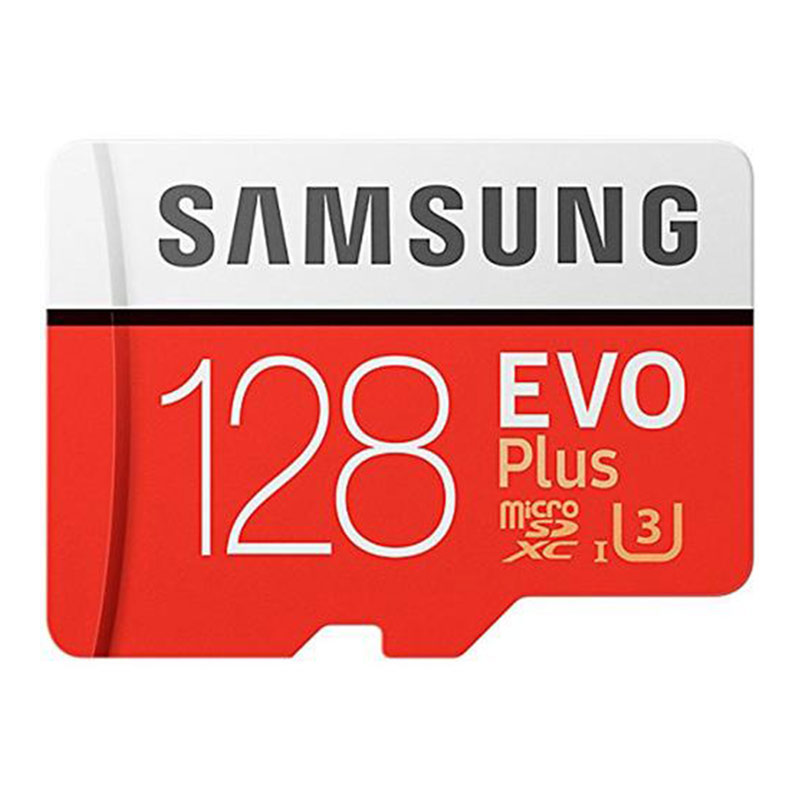 With a capacity of up to 256GB, you can get the most out of your action camera by storing more content than ever before. Gone are the days when you have to switch out cards in the middle of shooting. The Samsung Evo Plus provides astonishing performance and reliability, so you can be confident that each memory will be safe. Available here.

The PRO Endurance Micro SD Card from Samsung has a longer usage lifespan than other high endurance or speed-focused cards thanks to superior NAND technology. In devices that continuously write and overwrite data, it shows less wear and withstands significantly more cycles of repeated recording than other cards. Available here.
Extreme memory to optimise your Action Camera's performance, the SanDisk Extreme V30 Action Camera Micro SD is a perfect fit for your GoPro. These cards are built for extreme conditions, they are shockproof, temperature proof, water, and X-ray proof, so you can enjoy your adventures without worrying about the durability of your memory card. Available here.
The SanDisk Extreme Pro line of memory cards offers super-fast speeds for the ultimate performance. If you are looking for a top of the line card for your high-spec action camera, then this is it. These cards are durability-tested to protect your memories from life's mishaps and perfect for the tough conditions a GoPro is put through. Available here.
Our top recommendations: 
All of MyMemory's top recommendations will give you the speed and space you need to capture more adventure on the go. It is very important to choose a reasonably fast SD card in order for your GoPro to be able to cope with the data that needs to be written to the card when recording video or capturing images.
Are you still looking for a card? Head to our website now to find our full range of memory cards for the GoPro Max.