Are you looking for the best memory card for the DJI Osmo Action? Then look no further.
As the company's first 4K rugged action camera, the DJI Osmo Action is feature-packed with premium specs – some of which are missing from the popular GoPro line of action cameras. To be specific, the camera features a 1.4-inch front-facing screen so you can better frame your 4K videos. 
The camera includes a 145-degree field of view lens, second 2.2-inch touchscreen, powerful 1300mAh battery, and the ability to support a microSD card of up to 256GB in capacity. The camera also offers 4K video, HDR quality and 8x slow-motion – plenty of features to get excited about when joining you on an adventure.
Choosing the correct memory card: 
To achieve the best results with your Osmo Action, it's extremely important to choose the correct microSD cards that work well with your camera. However, it is worth mentioning that not every microSD on the market will work well with the Osmo Action. As an example, if the card you are using is too slow, it may result in errors with recording and end up erasing footage. 
There is always a risk that if your microSD card isn't up to requirements, that you could encounter error messages or loss of data. Whenever the Osmo Action crashes or freezes it's usually always down to the card that is being used. 
When it comes to action cameras, the speed class of a memory card is very important. The write speed really affects the performance in video mode, as when recording video, the device needs to actually save a steady stream of data. So you will want to ensure the card you choose is fast enough to handle the data, especially if you are planning on using the high-bitrate video mode featured on the DJI Osmo Action.
The DJI Osmo Action features a UHS-I interface, meaning it can only support memory cards with this rating. However, it's important to note that you are still able to use UHS-II rated memory cards with the Osmo Action, it just means that the camera won't be able to take advantage of the faster interface these newer cards offer. 
To make life a little easier and to ensure you get the most out of your device, we have rounded up a short list of the best microSD cards for the DJI Osmo Action. Check them out below:
This high-performance microSD is the perfect partner for your high-spec action camera. In fact, the Extreme is the only card that DJI sells for this camera. With read speeds up to 160MB/s and a UHS Speed Class 3 and UHS Video Speed Class 30 rating, it is plenty fast enough for 4K UHD. Plus it's built to withstand the extreme conditions you'll put your DJI through. Available here.
Lower cost doesn't mean you have to compromise on speed. Capture more on your DJI Osmo Action with the high speeds in Samsung's Evo microSD cards. Offering complete reliability and superior, super-fast read and write speeds of up to 95MB/s, this card allows you to rest easy knowing you can manage your most important moments without worries. Available here.
With a capacity of up to 256GB, you can get the most out of your action camera by storing more content than ever before. Gone are the days when you have to switch out cards in the middle of shooting. The MyMemory V30 PRO offers super-fast read and write speeds and you can record high-definition video and take burst mode photos with confidence. Available here.

The PRO Endurance Micro SD Card from Samsung has a longer usage lifespan than other high endurance or speed-focused cards thanks to superior NAND technology. In devices that continuously write and overwrite data, it shows less wear and withstands significantly more cycles of repeated recording than other cards. With exclusive 4K and FHD support in the high endurance segment. Available here.
When it is a question of being tough, the SanDisk Extreme Plus is as rugged as you can get. This card has been durability tested to be shockproof, temperature proof, waterproof, and X-ray proof, so you can enjoy taking your Osmo Action on your adventures without worrying about the durability of your memory card. Plus, you can capture uninterrupted 4K UHD and Full HD video. Available here.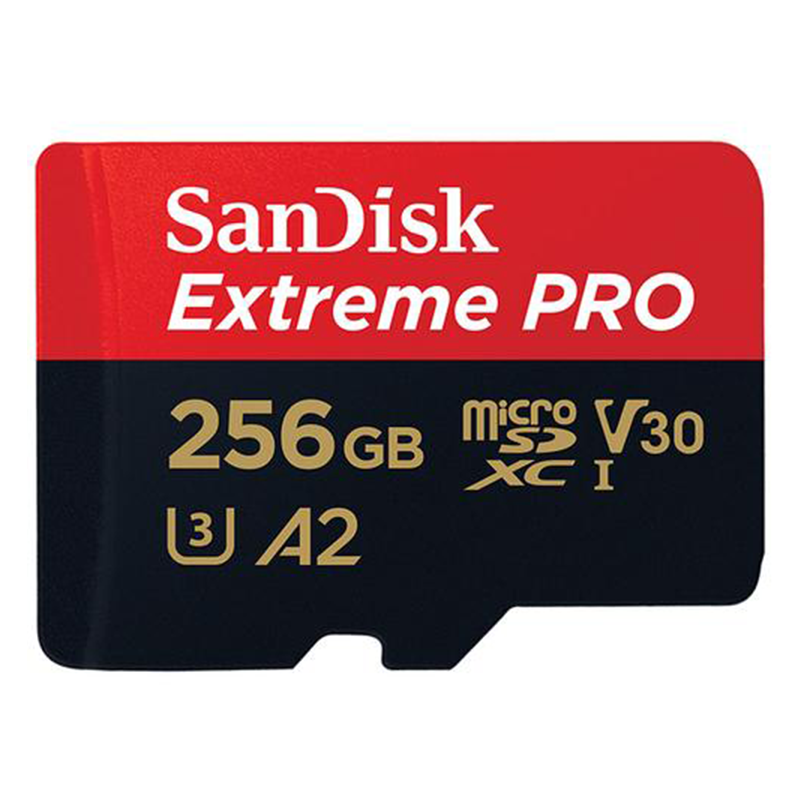 The SanDisk Extreme Pro line of memory cards offers super-fast speeds of up to 170MB/s for the ultimate performance and 4K UHD. If you are looking for a top of the line card for your high-spec action camera, then this is it. These cards are durability-tested to protect your memories from life's mishaps and ideal for the difficult conditions your action camera is put through. Available here.
Our top recommendations:
All of MyMemory's top recommendations will give you the speed and space you need to capture more adventure on the go. But remember, it is very important to choose a reasonably fast microSD card in order for your action camera to be able to cope with the data that needs to be written to the card when recording video or capturing images.
Looking for the best memory cards and accessories for the DJI Osmo Action? Then be sure to visit our website now to check out our full range of products.